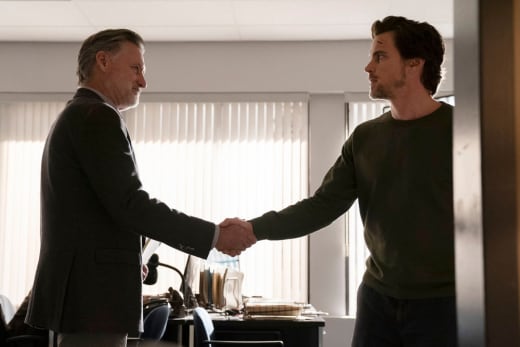 Harry Ambrose murdered Jaime Burns in the Season 3 finale of USA Network's The Sinner. Ambrose wanted to see if killing, which I don't remember him doing before, would free him. And Ambrose wanted to see if Burns had made the breakthrough he had claimed Nick promised him through killing. The final scene shows that (1) Ambrose sees that Burns died "scared & alone," in other words, he didn't make any kind of breakthrough to Ubermensch-ness & (2) Ambrose realized that his murder of Burns won't do anything to solve his own psychological problems.

Immediately after watching the episode, I felt disappointed that Jaime Burns, the criminal, never reached a state of understanding to mitigate his/her crimes, as Cora (Season 1) & Julian (Season 2) did. There was no big reveal which explained Burns's crimes. It turned out he was just an asshole.
The Sinner in The Sinner is Harry Ambrose. The show is about him. If & when there is a final season, it needs to be about uncovering & healing his sins.